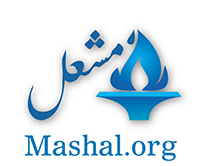 18 June 2014 – Number 295

A weekly summary of good news and development news about Afghanistan with a circulation of more than 18,000 and a Facebook presence of 55,500+

Kabul-e-News is not responsible for the content of articles on any external internet sites. The views expressed are those of the authors and publishers alone. We provide a summary of news about Afghanistan which is published on the internet by a variety of news services.

 

YOU CAN CONTRIBUTE STORIES TO KABUL-E-NEWS


To email your news 

CLICK HERE


Please include a web site address if you have one.

 Run Off Election June 2014

 

 

 

 

2,558 Complaints for Runoff Vote

Afghan voters filed more than 2,500 complaints of ballot box stuffing and other election irregularities, an official said Tuesday, as fraud allegations by the two candidates and their supporters threaten to provoke a new political crisis. The campaign tone has been sharply more accusatory than that of the first round of voting on April 5. The stakes are higher now that the field is narrowed to two men who are vying to replace Hamid Karzai and lead the country. More>>>

Why Afghanistan Won't
End Up Like Iraq

Despite some worrying signs, Saturday's elections in Afghanistan offer some positive glimpses of Afghanistan's future. On Saturday, on June 14, Afghanistan successfully held the second round of its presidential elections, which could usher in the first peaceful and democratic transfer of power in its history. Both candidates, Ashraf Ghani and Abdullah Abdullah, have pledged to sign a Bilateral Security Agreement (BSA) with the United States, which would allow for a continued U.S. presence in Afghanistan post-2014. Both have reasonable resumes. More>>>

 
15 Facts You (Foreigners) Probably Don't Know
About Afghanistan

When most people think about Afghanistan the first things that come to mind are religious sectarianism and a baron country which has been ravaged by decades of war. But if you start to look past these well publicized stereotypes, you find a country which has culture and hospitality that rivals that of any country in the western world. This page features some interesting facts and photographs. See the Website>>>

 

Kabul New City

The Afghan capital Kabul with its rapid urban population growth and emergence of high unemployment, triggered the planning of urban extension towards the immediate north of Kabul, in the form of a new city.   The master plan and its implementation strategy for 2025 were endorsed by the Afghan Cabinet in early 2009. Soon, as a top priority, the initiative turned into one of the biggest commercially viable national development projects in the country, expected to be led by the private sector. More>>>

Afghan Women Then
and Now

This CNN report features a series of 12 photographs of Afghan women in the past and today. See the Photographs>>>

The English Writer Kabul

 An English writer and editor is available for a wide variety of your English writing needs. The writer has extensive experience in Afghanistan and in writing proposals, applications, reports and media releases, etc., for both foreign and local organisations.  Training in these activities can also be offered to your staff members. Charges are low.  Contact details: englishwriterkabul@gmail.com
or 079 943 1087


SPORT
 

Cricket

Join Afghanistan Cricket Board on Facebook with 214,200+ fans

Be a part of the biggest movement of young people in Afghanistan and the largest peaceful activity in the country.

 
Afghanistan appoint Moles
as batting coach

Andy Moles, the former New Zealand coach, will take over as Afghanistan's batting coach, in preparation for the 2015 World Cup. Moles, the former Warwickshire and Griqualand West opening batsman, has also held coaching positions with Kenya and Scotland in the past. He lasted less than a year in the New Zealand job, resigning in October 2009.  Moles arrived in Kabul later this week to begin his work with the team.  More>>>

 

Football

Afghanistan Football Federation

 Come and join the Afghanistan Football Federations facebook page with more than
80,400 fans.
Football needs yours support.

 NEWS

Four Female Police Promoted

Four women police were recently promoted to higher ranks. One of them was Rana Hameedzada, the Head of Gender in Kabul City Police Headquarters. She said: "My new rank came as a confirmation and reward for my efforts as female police officer." Siddiqua Sultani from the Recruitment Department was also promoted. She saide: "I am really lucky and pleased to be promoted to 1st Lieutenant after five years of service within police force. I will proudly wear my new rank on my uniform!"  More>>>

 
Afghanistan must recruit
more women police – Oxfam

Afghanistan's police force must recruit more women and tackle the stigma linked to female policing in order to improve access to justice for victims of sexual and domestic abuse, aid group Oxfam said on Thursday. The absence of female police officers means women rarely report abuse, said Shaheen Chughtai, Oxfam's deputy head of policy and campaigns. Despite recruitment drives, women make up just 1 percent of Afghanistan's 160,000 strong police force. More>>>

Afghanistan celebrates
World Environment Day

In honor of World Environment Day (WED), UNEP and Afghanistan National Environmental Protection Agency (NEPA) hosted a week of festivities to raise awareness on the impacts of climate change in both rural and urban settings in the country. The week of activities, which wrapped up on Saturday, included environmental and cultural activities from climate change adaption training, drama and children drawing competitions.  More>>>

 

Pakistanis flee to Afghanistan

PESHAWAR: Over 6,000 people from Ahmadzai Wazir and other clans have taken refuge in Afghanistan's Khost province in the aftermath of the recent targeted military action, suggesting the North Waziristan tribesmen consider the neighbouring country safer than their own. An Afghan official says 6,642 have reached Khost from N Waziristan.  More>>>

 
Pakistan Asks Afghanistan
to Close Borders

Pakistani Prime Minister Nawaz Sharif called Afghan President Hamid Karzai to ask to have the common borders between Pakistan and Afghanistan sealed in order to block the escape of pro-Taliban forces from military operations by Islamabad. President Karzai issued a statement: "Afghanistan is ready for any cooperation in order that the current terrorist sanctuaries on the other side of the Durrand line be eliminated and that attacks on Afghanistan be stopped," the statement read. More>>>

 
Taliban: From Religious Group
to Crime

UNITED NATIONS – The Taliban's reliance on extortion and kidnappings, along with narcotics and illegal mining operations, is transforming it from a group driven by religious ideology into a criminal enterprise hungry for profit, U.N. sanctions monitors said in a new report. The latest annual report by the U.N. Analytical Support and Sanctions Monitoring Team on the Taliban was distributed to reporters Friday, a day before Afghans vote in a runoff presidential election. More>>>

 

US-based Afghan Journalist Detained

Afghanistan's security forces arrested a prominent Afghan journalist and online news editor and publisher today in southern Kandahar province, raising questions about media and political freedom in the country ahead of the international force draw down by the end of this year. Khalid Hadi Haidari the head of Benawa.com, an afghan online media outlet. He is a well known journalist among national and international media and he worked for CNN during the Taliban government in Afghanistan. More>>>