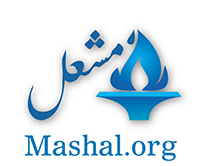 6 August 2014 – Number 299

A weekly summary of good news and development news about Afghanistan with a circulation
of more than 18,000 and a Facebook presence
of 59,426 readers

Kabul-e-News is not responsible for the content of articles on any external internet sites. The views expressed are those of the authors and publishers alone. We provide a summary of news about Afghanistan which is published on the internet by a variety of news services.

 

YOU CAN CONTRIBUTE STORIES TO KABUL-E-NEWS


To email your news  

CLICK HERE


Please include a web site address if you have one.

Photos: Life in Helmand Province

Although Lashkar Gah, the capital of Helmand province in southern Afghanistan, has largely been shielded from the violence elsewhere in the province, it still remains a city on edge. International forces have withdrawn, and most consider it too dangerous for travel. But life in the capital – a grid of tree-lined roads and fruit and vegetable markets alongside the Helmand River – goes on, even with the war being waged at its outskirts. 

See the Photos>>>

Renewing the Silk Trade

The once flourishing silk trade that it was so proud of has been threatened by cheaper foreign imports which threatened generations of silk making families. Supply routes and exports of silk were effectively cut off during the Afghan-Russian war of 1979-89, and the industry was further diminished under the Taliban. However, the Department of Agriculture has now offered the families of Herat a lifeline. Some 42,500 women and their families are now involved in the project. There are some great photos in this article. 

More>>>

Afghanistan: A Tech Surprise

Afghanistan has a fast-growing information technology industry. It already contributes 10 percent — $200 million — of the treasury's annual revenue through taxes and fees, and has created 140,000 jobs, Amirzai Sangin, Afghanistan's Minister of IT and Telecommunication, tells OZY. The industry's growth amounts to an important experiment: Can government investment in the latest information technology jump-start a larger process of development?  

More>>>

Online Campaigns Show Results

Facebook and Twitter campaigns were set up this year by human rights educators in Afghanistan to fight corruption and encourage people to cast their vote. Omaid Sharifi, a participant of the 2014 International Human Rights Training Program (IHRTP), an annual three-week training program, shares some of his thoughts about the most recent campaigns. 

More>>>

 

Swiss Excellence Scholarships

The Swiss Government Excellence Scholarships for the academic year 2015-2016 are now open. 

Read Full Details Here>>>

 


Apartment for Rent

A 5 room (2 bedroom), first floor apartment is available in a safe street in Shar-e-Naw. Perfect for one or two people. Includes lounge/ entertainment room (with flat screen TV and Indian Dish TV installed), dining room, small well-equipped kitchen and new bathroom with excellent water pressure. The rooms are furnished. Staff are present to support residents. Rent is $US 1,300 (neg.) per month paid in advance and includes good internet, cleaning, laundry and generator. The apartment has its own electricity meter and the occupier pays electricity and heating costs. The property includes a second separate/private residence occupied by one expat. For further information or to arrange a viewing contact 0799 431 087.
House Photos – Click Here>>>

The English Writer Kabul

 An English writer and editor is available for a wide variety of your English writing needs. The writer has extensive experience in Afghanistan and in writing proposals, applications, reports and media releases, etc., for both foreign and local organisations.  Training in these activities can also be offered to your staff members. Charges are low. Contact details:englishwriterkabul@gmail.com
or 079 943 1087


SPORT
 

Cricket

Join Afghanistan Cricket Board on Facebook with 219,557 fans

Be a part of the biggest movement of young people in Afghanistan and the largest peaceful activity in the country.

 
Afghanistan's Young Cricketers
Show Their Style

Afghanistan this week drew with Zimbabwe in the two, 4-Day Match Series in Harare, Zimbabwe (1-1).  This followed a draw of the earlier series of four One Day International matches (2-2).  The decision by the ACB to include some new, young talent in the Zimbabwe tour squads proved to be a good one. The young players showed they had plenty of reason to be there.

More>>>

 

Football

Afghanistan Football Federation

 Come and join the Afghanistan Football Federations facebook page with more than
92,318 fans.
Football needs yours support.

 NEWS
 
US Congress Expands Visas
for Afghan Interpreters

WASHINGTON — In a rare show of bipartisanship, the Senate on Friday passed legislation that will grant an additional 1,000 visas to Afghan interpreters who have worked for the U.S. military and are seeking a chance to come to the United States.  "Passage of this legislation enables us to continue visa issuances for these deserving individuals who faithfully served with us," Secretary of State John Kerry said in a statement.  More>>>

 
Taliban Should Stop
Blocking Polio Teams

The Taliban insurgency should stop preventing mobile polio vaccination teams from operating in Afghanistan's southern Helmand province, Human Rights Watch said today. Since as early as February 2014, the Taliban have prohibited the Afghan Public Health Ministry from deploying mobile vaccination teams in the province, increasing the vulnerability of children in the province to infection, death, or long-term disability. 

More>>>

 
Saving Mothers:
Progress, Challenges

Afghanistan has once again been labelled one of the worst places in the world to be a mother. According to UNICEF, a woman dies every two hours due to complications during pregnancy in Afghanistan. Progress has been made, but, with Afghanistan at the bottom of global health rankings, the sustainable improvement of maternal well-being remains a serious and complex challenge in Afghanistan. 

More>>>

 
Strengthening Labour Law
Governance in Afghanistan

The International Labour Organisation (ILO) has established a project which will provide technical expertise to strengthen the capacity of the country to ratify and to work collaboratively with social partners in applying international labour standards and fulfilling reporting obligations. The ILO's Decent Work Country Programme has also established as one of its main outcomes that men and women workers benefit from improved conditions of work as a result of better labour policy, labour code, and labour administration and inspection services. 

More>>>

New Book:
"Afghanistan Remembers"

Parin Dossa has published a new book "Afghanistan Remembers".  Although extensive literature exists on the violence of war, little attention has been given to the ways in which this violence becomes entrenched and normalized in the inner recesses of everyday life. Her book examines Afghan women's recall of violence through memories and food practices in their homeland and its diaspora. Her work reveals how the suffering and trauma of violence has been rendered socially invisible following decades of life in a war-zone. She argues that it is necessary to acknowledge the impact of violence on the familial lives of Afghan women along with their attempts at recovery under difficult circumstances. 

More>>>

 

Lands along 

Nangarhar Canal
Stolen

Illegal land seizures have added to the ongoing problems affecting the Nangarhar Canal. Launched in the 1960s, the canal was intended to be a huge income generator for eastern Afghanistan. Lands along its banks were set aside to be irrigated for farms and orchards. Initially, it provided work for around 10,000 local residents employed in dairy farming and olive and fruit growing. Decades of conflict and structural decay have damaged infrastructure, while the Daranta hydroelectric scheme has failed to generate enough power to keep water pumping along the waterway.  

More>>>

 
MSF Provides Aid
to Pakistan Refugees

Tens of thousands of people fleeing military operations in the Pakistani region of North Waziristan have crossed the border into Afghanistan over the past months, seeking refuge in Khost, Paktia and Paktika provinces. In response, teams from the international medical organization Médecins Sans Frontières (MSF) are providing medical and humanitarian aid in Gulan refugee camp, Khost province. 

More>>>

 

The Never Ending Story …..

As the Presidential Election vote auditing process continues, disagreements between the observers representing the presidential candidates forced delays and raised questions about the methods being used to determine the validity of ballots.  The auditing process has been slower than was expected, with observers frequently disagreeing over whether or not the ballots in certain boxes bare enough "similar marks" to rule the entire box fraudulent.  Election officials originally said 1,000 ballot boxes would be the target for inspections every day, but with the slow pace seen on Monday, only 600 boxes were investigated.  

More>>>